World
The Books Briefing: Forecasting Reality
📚 "The Conspiracy Museum," by Robin Sloan
---
Science fiction's preoccupation with privacy

"Dark Constellations is a slim allegory written with a chat forum's acrid wit, while The Old Drift is a sprawling epic that unfolds with the wild detail of a Hieronymus Bosch painting … The novels share a provocative core idea: that colonialism was a massive invasion of privacy, and that technology is on track to rival it."
📚 Dark Constellations, by Pola Oloixarac

📚 The Old Drift, by Namwali Serpell
---
The novel that asks, 'What went wrong with mankind?'

"In [Richard Powers's] tree-mad novel … trees speak, sing, experience pain, dream, remember the past, and predict the future. The past and the future, it turns out, are mirror images of each other. Neither contains people."
📚 The Overstory, by Richard Powers
---
The remarkable rise of the feminist dystopia

"Writers including [Louise] Erdrich, Leni Zumas, and Bina Shah are warning readers of what could happen in a near-future world, with sperm counts mysteriously plummeting, global temperatures and STD rates rising, and a pivotal anti-abortion vote poised to tip the balance of the Supreme Court. Dystopian fiction isn't soothing anymore. It's too close for comfort."
📚 Future Home of the Living God, by Louise Erdrich

📚 The Handmaid's Tale, by Margaret Atwood

📚 Before She Sleeps, by Bina Sha

📚 Red Clocks, by Leni Zumas
---
The peculiar blindness of experts

"Reliable insight into the future is possible … It just requires a style of thinking that's uncommon among experts who are certain that their deep knowledge has granted them a special grasp of what is to come."
📚 Range, by David Epstein
---
About us: This week's newsletter is written by Myles Poydras. The book he's reading next is Known and Strange Things, by Teju Cole.




Comments, questions, typos? Reply to this email to reach the Books Briefing team.




Did you get this newsletter from a friend? Sign yourself up.
We want to hear what you think about this article. Submit a letter to the editor or write to [email protected]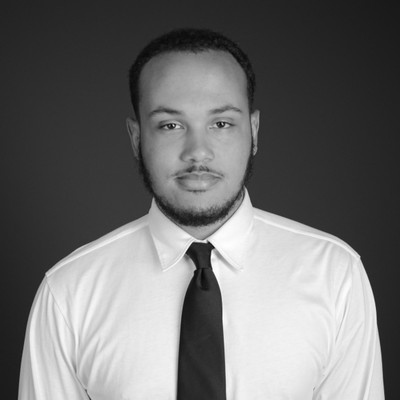 Myles Poydras is an editorial fellow at The Atlantic.