World
The Atlantic Daily: 20 Books to Start This Weekend
IF YOU NEED SMART OBSERVATIONS ABOUT LIFE
BROADSWORD CALLING DANNY BOY, BY GEOFF DYER
There are a couple of reasons to love Geoff Dyer. One is his prose, which at this stage in his practice has become a high-tech delivery system: pure wit, right to the brain stem. Another is the gorgeousness of his arc across the literary firmament—the emancipated, screw-the-editors figure he cuts, monographing away about whatever tickles his fancy.
— James Parker
IF YOU'RE IN THE MOOD FOR A QUEST
THE DISPOSSESSED, BY URSULA K. LE GUIN
If you're hoping that this 1974 Nebula Award winner will help you escape our current reality, beware that the word quarantine appears on page 2. Hang on, though, as Ursula K. Le Guin does fastidiously build a new world for the reader to get lost in—or rather two new worlds.
— Spencer Kornhaber
IF YOU'RE CRAVING HUMAN CONNECTION
NOTHING TO SEE HERE, BY KEVIN WILSON
Fire children? Yes, fire children. Nothing to See Here is an enchanting novel that I sped through, initially because of its charming premise, and then because of Kevin Wilson's deft world building.
—  Jane Yong Kim
Don't have the time, or the emotional wherewithal, to take on a book right now?
Try a short story. This week, we published two new works of fiction:
Or turn to poetry. Specifically, revisit "The Rime of the Ancient Mariner," a 1798 poem that was seemingly made for 2020. "It's the dream-poem of right now," James Parker argues.
Commiserate with Stanley Tucci. His hour-by-hour account of cooking through a pandemic is a delight. (Don't miss his Negroni recipe.)
If reading isn't right for you, that's okay too. Here's a little something for the movie buff seeking picks from a pro, the podcast enthusiast who's looking for a new show, and the music lover who misses concerts.
---
This email was written by Caroline Mimbs Nyce, whose favorite "quaranread" so far was 2005's Never Let Me Go (the novel that was once deemed in our magazine "the saddest, most persuasive science fiction you'll read").
Sign yourself up for The Daily here.
We want to hear what you think about this article. Submit a letter to the editor or write to [email protected]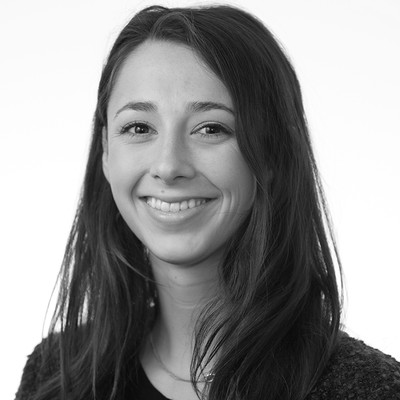 Caroline Mimbs Nyce is a senior associate editor at The Atlantic.